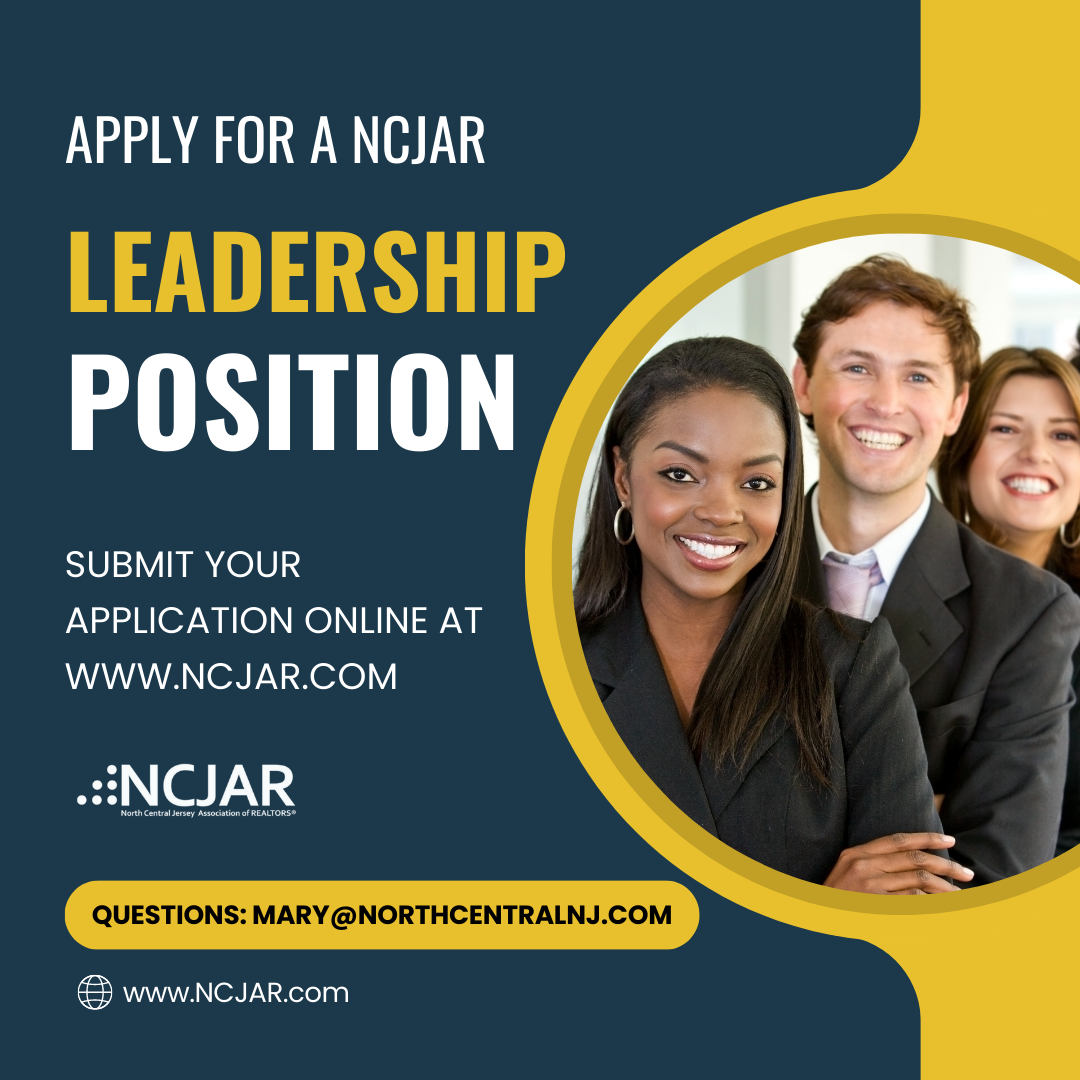 At NCJAR, we believe leadership is key to success. That's why the Nominating Committee is looking for members eager to develop their leadership skills on our Association's Leadership Team. As part of the Board of Trustees, you will join the President, President-elect, Treasurer, Secretary, Immediate Past President, three additional Past Presidents and NAR Directors in representing all members and setting policies for membership and leading the organization.
As a trustee, your responsibilities will include reviewing and approving budgets and audits, authorizing expenditures and liaising with committees. Moreover, you will play an essential role in supporting RPAC and Calls to Action. But most importantly, you will have the opportunity to make a difference, help shape our future and further your career as a leader in the real estate industry.
If you're ready to take the next step in your career, apply for leadership now!
Nominations must be submitted by June 16, 2023.
Nomination forms should be submitted online or emailed to: This email address is being protected from spambots. You need JavaScript enabled to view it..
The NCJAR Nominating Committee is responsible for reviewing all nominations to ensure candidates meet the qualifications of the position they have been nominated to serve, and may require interview of the nominees.
For questions regarding the nomination or election process, please contact NCJAR CEO, Mary Cano at 973-425-0110.